Feburary 2020
2-29-2020 Hey! It's a leap year! Happy February 29th everybody! Happy Birthday to those who can finally celebrate on the correct date again!
2-28-2020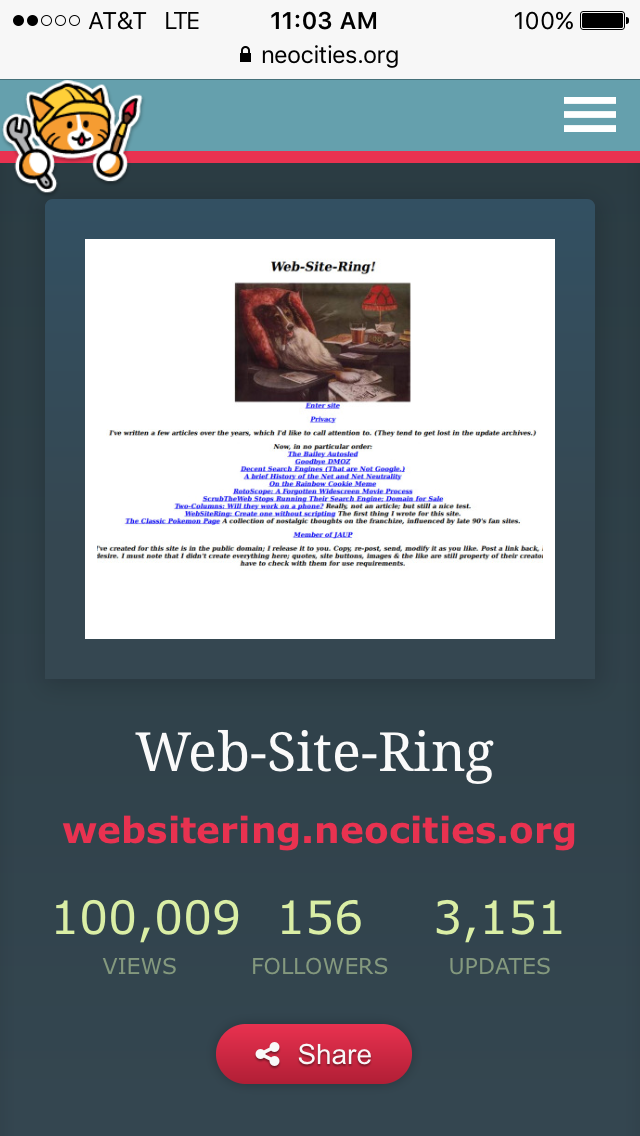 Thank You SOOOOOOOO much!
2-27-2020 Bible Verse of tye Day: 1 John 3:18-20
2-26-2020 Bible Verse of the Day: 1 John 4:9
2-25-2020 Old-Site of the Day: Ark II: Movie Files Another webpage with RealMedia files, this time RealVideos. From a fan site about Ark II, a 70's sci-fi show.
Bible Verse of the Day: Matthew 22:37-39
2-24-2020 Bible Verse of the Day: Jeremiah 29:11-13
At home I have an old demo copy of Flash, but it's too old for the codes Adobe provided. :/ So that's that.
In a weird twist RealPlayer seems to be outlasting Flash. I guess Adobe has a lot of other software to sell (wll, rent) while Real does not. In light of that, I've been looking for soem sites which still use RealPlayer. That leads us to the Old-Site of the Day: Sounds of the Fox Part of an AngleFire site called The Fox Den, this is a collection of Wave & RealAudio files featuring foxes barking, yipping, etc. It's been updated to include a YouTube video, but otherwise is about the same as it was in 2001. Here'sthe current main index, incase anyone's interested.
2-22-2020 Well, Flash will be discontnued at the end of the year. Adobe will still offer the animation program, under a new name as a subscription. But I don't want to subscribe; that's expensive. Looks like Adobe made activation codes for Flash 2004 avaliable for free. I might have a demo copy somewhere; I'll have to check & see if it'll work. They've provided activation codes to several other old Macromedia products they own as well; here's a backup list, incase Adobe takes the page down. I doubt a list of product names & codes are copyrightable, even if it is it's only a small part of the webpage, & Adboe can't make money off something they're giving away, & I'm not making money off it, so this should be fair use. Actually, it looks like the entire page is under a noncommercial share-alike license, so this is fine. :) Thanks Adobe!
2-21-2020 Bible Verse of the Day: Romans 13:9-10
99k Unique Views! Thank You!
2-20-2020 Almost 99k views...
Old-Site of the Day: The Quest for Correct Information on the Web A paper advocating "hyper search engines." Sounds kinda like a reverse Google; the sites which link to information get a rankings boost, not the sites with the most inbound links. Online since at least 2001.
Proverbs 17:9
Hannah Barbera test 70's computer animation.
2-18-2020 Bible Verse of the Day: 1 John 4:11-12
Old-Site of the Day: Atari Force Headquarters I found an AtariForce comic a few weeks ago. While researching it I found this fan site. The site was created in 1998 & last updated in 2008. The site also includes a FAQ written in 1995. Sounds like the webmaster made it for Usenet, then included it on his site when he set the site up. I'm including a copy on my site too, since the FAQ is under a free-for-noncommercial-use license. The comic was a short-lived sci-fi series where the main characters were named after Atari games. Written in the early 80's. The issue I read was weird, but not bad.
Indiana Beach Closing The amusement park's parent company would rather invest in other parks.
2-17-2020 Old-Site of the Day: Tatsunko Pro's English Site Browsing Anilinks, a directory of anime, gaming, & Japanese-culture sites, led me to this. Tatsunoko Pro's the company which made Speed Racer & Gatchaman. If Wikipedia's right Nippon TV bought controling interest in them a few years ago. Either way, this is a nice, simple site which could've been made in the late 90's. Lists their titles, with descriptions & a few screen shots. Here's what their site looked like in 2000. Different graphics, but a similar layout.
Bible Verse of the Day: Romans 8:35-37
2-14-2020 Bible Verse of the Day: John 13:34-35 Happy Valenine's Day Neocities!
2-12-2020 The Quietly Changing Consensus on Neutering Dogs Fairly recent Atlantic article on the health risks of early neutering.
Old-Site of the Day: Mojeek.com, in 2004 Mojeek's a decent but relatively unknown search engine from Great Britian. I've written about it before, & today I'd like to show you what it looked like when new. If you want to actually use the engine follow this link to the current version.
Bible Verse of the Day: Hebrews 1:1-4 A lot of majesty in those few verses.