Bible Verse of the Day: 2 Corinthians 6:5-7:1

8-15-19 Over 82k unique views! Thank you!

8-14-19 The Baily Autosled Here's a page about the Bailey Autosled, a small roller coaster made by a Canadian company. Forgive me if it loads slowly; I added a lot of embeded videos.

8-10-19 Cambria Productions Wikipedia's thinking about deleting their article on the folks who made Clutch Cargo, so I added a copy to my site yesterday. Finally got a chance to link it up today.

8-8-19 Bible Verse of the Day: Psalm 149:4

8-7-19 Old-Site of the Day: DogsPlayingPoker.org You know those infamous paintings of dogs playing card games? Well, most of them were done by one man, Cassius Coolidge, & this is a fan site for him. Also includes other pieces of art with similar themes done by other artists. I actually like two of his paintings: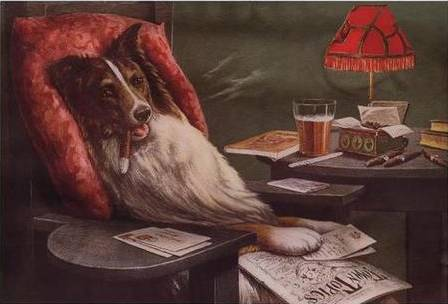 And: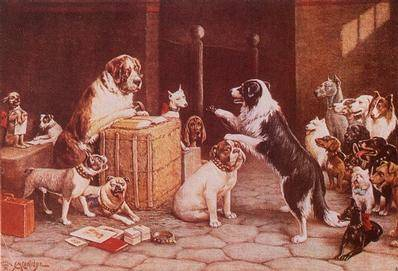 Both are slightly less anthromorphized; take the cigar out of the 1st dog's mouth & he just looks like a dog relaxing in his master's chair.
8-6-19 Bible Verse of the Day: Psalm 119:160
Just realized a little while age this site's had over 81,000 unique views! Thank You!
8-5-19 Bible Verse of the Day: Psalm 119:130
8-2-19 The Classic Pokemon Page I've wanted to do this for awhile, so here it it! A small collection of nostalgic articles, meant to look & feel like a fan site from the late 90's, the sort of thing I found interesting in highschool. Hope you enjoy it.
8-1-19 Bible Verse of the Day: Psalm 119:114